The year 2016 represents a significant milestone for Techstreet. This is the year we will celebrate our 20th year of existence. Given the fact that 50% of startups never make it past year four, 20 years of continuous positive revenue growth is an absolutely incredible accomplishment. As I reflect on our past, it strikes me that our mission today is not all that different from the vision of a young college student 20 years ago, to find a better way to deliver standards.
Throughout our history we have lived and breathed the same common philosophies: build great products, service customers exceedingly well, and operate with a high level of integrity and professionalism. These guiding principles have allowed us to achieve great success and will continue to guide us for the next 20 years and beyond.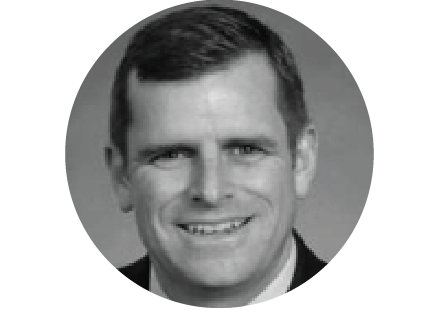 Todd Fegan
Vice President, Techstreet
"
Expanding your distribution channels is always a tough decision for a content creator. The contract is necessary, but it's all about trust and professionalism. ASME made that decision to work with Techstreet over 15 years ago, and they've become one of our best and largest distributors of both print and electronic content. Congratulations on
the 20th anniversary!
"
—Michael Merker, Associate Executive Director, Standards & Certification | ASME International
Although 20 years is a long time in startup terms, the standards industry has been around much longer. Some standards developing organizations date back well over 100 years. Being 'born' in a digital age has allowed us to be very nimble and ultra-responsive to our customer needs. We were early pioneers in the electronic delivery of standards, and our delivery platforms were built for this specific purpose.
As I think about the history of our products, it makes me proud to see the number of innovations we have made that are now used commonly across our industry. Time alone doesn't make companies successful. We have to be resilient, innovative, and most importantly passionate about what we do. I can speak firsthand about the Techstreet team, and I can tell you they are all of those things and much more.
"
Techstreet has become a very important and trusted business partner of ASTM and as such, we would like to recognize the entire organization on its milestone 20th anniversary as republisher/distributor in the standards business. Congratulations!
"
—John Pace, Vice President | ASTM International
The past 20 years have definitely been exciting and rewarding on so many fronts. With that said, I am even more excited about our future and where we are going. The acceleration of technology is allowing us to think about new ways to innovate and ultimately find better ways to deliver standards.
We have only scratched the surface on what's possible and with your continued support, the Techstreet team will continue to bring great things to our industry. Thank you all for the continued support and here's to the next 20!
Streamline Your Standards Management