Techstreet Enterprise
Get access to one of the world's largest
collections of industry codes and standards
Techstreet Enterprise helps you make better decisions faster
Techstreet Enterprise provides easy, immediate access to one of the world's largest collections of industry codes and standards, plus web-based workflow tools to help you manage mission-critical information and make better decisions faster.
Download Factsheet
Download Infographic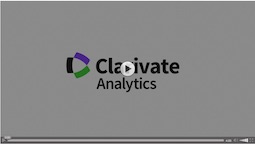 Sit back and watch a brief demo.
We've got you covered
Empower end users with innovative tools that evolve with your business needs, take control of your budget while gaining insight into usage and spend, leverage authoritative content and get expert support whenever you need it.
End-user benefits for efficiency and productivity
Intuitive, user-friendly interface with powerful yet easy-to-use search capabilities
Notes taken on documents, right in the platform, to share information with ease
Custom alerts to get critical updates when standards are revised, plus notifications on newly released publications of interest
Customized home page for easy access to your most used documents, searches and pertinent subscription information
Standards administrator benefits for total transparency and control
Flexible purchase rules based on price limit, payment method and publisher and optional single-copy purchasing
Custom purchase reports when standards are added to your subscription or alerts to automatically receive reports to control and monitor usage and spend
Usage Reporting Dashboard—presented visually through charts in ways no other vendor supports
Techstreet Building Blocks—an easy way to purchase quantities of documents in advance, then add specific titles to your subscription as you need them
Full-text technical standards across key industries
Energy
Utilities
Construction
Manufacturing
Engineering
Medical Devices
Pharmaceuticals
Academic
Other Industries
Exceptional customer care
Knowledgeable service staff on call for document add-ons and support
Standards content updated daily
Bi-weekly product webinars
Ongoing product enhancements
Customer Insights
See for yourself how other companies are streamlining their standards management. With Techstreet Enterprise, you too can save time and money as you go to market, while complying with latest industry regulations which will ensure better, safer products and services.
Case Studies
Weatherford Case Study
CDM Smith Case Study
Want to know more about Techstreet Enterprise?
Give us a call, send us an email or complete one of our request forms today.

1-855-999-9870
(US & Canada)
1-734-780-8000
(International)
Request Information

Request Free Trial
See Techstreet Enterprise in action
Whether you want to get the basics or fine tune your skills, we can help you with a variety of live webinars on Techstreet Enterprise.
View Webinar Sessions
Back to top